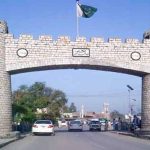 ISLAMABAD: The annual inflation rate based on the annual basis in the country is 44.61%, while during the recent week, the prices of 26 essential items have gone up, 09 have gone down, and 16 have remained stable.
According to the weekly inflation report issued by the Federal Bureau of Statistics, during the current week ending on April 13, 2023, the income class earning more than Rs. 44,175 per month has been the most affected by inflation.
According to report, there has been a 0.60% decrease in the inflation rate during the week ending on April 13, 2023, while during this one week, there has been an increase in the prices of 26 essential items, including potatoes, sugar, eggs, lentils, salt, beef, mutton, jaggery, chicken, washing soap, lentils, rice, matches, LP gas, fresh milk, and yogurt.
According to report, during the week based on last week's data, potatoes became 8.59% expensive, eggs became 2.65% expensive, LP gas became 4.47% expensive, chicken became 2.19% expensive, washing soap became 1.83%, bananas 1.64% expensive, lentils 1.45% expensive, and jaggery 1.25% expensive, while tomatoes became 22.43% expensive, onions 15.85% expensive, moong lentils 0.35% expensive, chickpeas 0.82% expensive, flour 2.75% expensive, sesame oil 0.09% expensive, and garlic 1.29% cheaper.