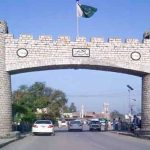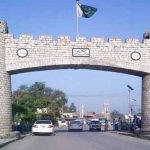 RAWALPINDI: Pakistan Rangers (Punjab) launched a joint operation along with Counter Terrorism Department (CTD) and intelligence agencies in Hafizabad and arrested 12 terror suspects.
According to Inter Services Public Relations (ISPR), Rangers along with CTD and intelligence agencies at in Par Masoo, Par Lakhan and Par Bondi villages of Hafizabad on 12th April 2017.
Twelve suspects involved in various criminal activities including smuggling of illegal weapons and facilitation to terrorists were rounded up in the operation.
Two 8mm Rifle, seven AK-47s, one G-3 rifle, 16 other rifles and pistols of various calibers along with ammunition were also recovered.