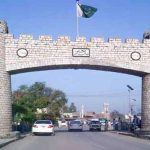 CHILAS: Some unknown miscreants stormed into as many as 13 schools for girls and resorted to vandalism before torching the schools in Diamer district on Thursday night.
The local police have said that unidentified men attacked 13 girls' schools across Diamer district and damaged properties inside the schools.
The attackers also torched some schools, some media reports suggested adding that two of the schools were also targeted with explosives.
The police rushed to the targeted schools and started investigations.