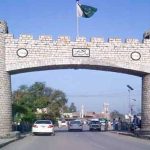 ISLAMABAD: Planning and Development Minister Asad Umar said that on Tuesday daily Covid-19 death rate spiked to 140 per cent last week as compared with the mortality rate recorded few weeks back, Khyber News reports.
He tweeted: "Last week daily covid mortality was 12. This is a 140% increase vs few weeks back. We are collectively committing a blunder by recklessly ignoring all sop's & the results have started to show." "If we do not change our current path we will lose both lives and livelihoods," Asad Umar warned.
On Monday, Prime Minister Imran Khan had warned that a second wave of the novel coronavirus may hit cities with high pollution levels during the winter season. He feared of a second coronavirus spike in cities such as Karachi, Lahore, Peshawar, Faisalabad and Gujranwala in the winter.