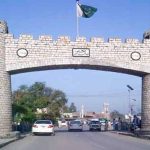 FARAH CITY: At least 15 people were killed and 35 others wounded in a traffic accident in Bakwah district of western Farah province on Friday morning, an official said.
Governor's spokesman, Naser Mahri, told the incident took place in Pozak area of the district on Kabul-Herat highway around 5am this morning.
He said a 303 model bus moving from Farah province to capital Kabul crashed with a truck and as result, 15 people passengers were killed and 35 others injured.
The wounded have been evacuated to district healthcare center but the health of some of them was in critical condition, Mahri said.
Traffic accidents on Kabul-Herat highway have recently increased in which hundreds of people killed or wounded.