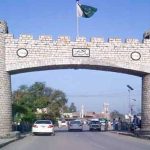 PESHAWAR: A total of 24 new cases have been reported in Peshawar in the last 24 hours, according to the office of deputy commissioner Peshawar.
Around 1,547 dengue positive cases have been reported since June 1, the office revealed.
Since June 1, about seven patients have passed away due to dengue, the data stated, while 560 patients were admitted in hospitals, out of which 318 were discharged and 242 are still admitted.
The data has been compiled from total patients admitted at Khyber Teaching Hospital, Hayatabad Medical Complex, Lady Reading Hospital, Naseer Ullah Babar Teaching Hospital, Molvi G Hospital, Police and Services Hospital, Cantt General Hospital, North West Hospital, Rehman Medical Hospital, Mercy International Hospital and Kuwait Teaching Hospital.
Moreover, the affected areas include Tehkal Pishtakhara, Tehkaf, Deh Bahadur, Warsak Road.
The recent dengue outbreak in Khyber Pakhtunkhaw (KP) has become an alarming situation for the authorities and residents alike.
The first case of dengue outbreak this year was reported from Peshawar in June 14, 2017, states the report, adding that the patient was diagnosed NS1 positive at Khyber Teaching Hospital.
Following, the numbers rose and about 4,000 patients were being treated by August 6, 2017.