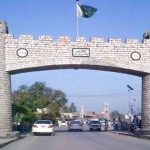 KABUL: At least 16 extremists were killed in an aerial strike of the United States in Ghazni province of Afghanistan, media reports said while quoting sources of Afghan army.
According to media reports, 28 other extremists also sustained injuries in the attack while weapons and vehicles of the extremists were destroyed.
Meanwhile, six Taliban were killed and five others injured in a drone strike in Paktia province.
Reports of the drone strike were confirmed by the spokesperson of Patktia governor.