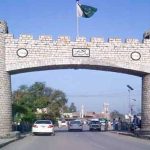 MYITKYINA: At least 19 people were killed Saturday in northern Myanmar when ethnic rebels attacked security force posts and a casino in an area bordering China, the most deadly flare-up in recent years that undercuts government efforts to win peace in the troubled country.
Rights defenders say clashes in the north have ramped up since January as the international community focuses on the Rohingya crisis in the west of the country.
The military stands accused of carrying out an ethnic cleansing campaign against the stateless minority in Rakhine.
The Ta'ang National Liberation Army, or TNLA, one of several insurgent groups fighting for more autonomy in the north, said it launched the operation on Saturday, while government and military sources confirmed the death toll.