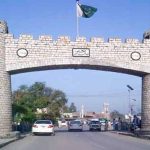 ISLAMABAD: Railways Minister Khawaja Saad Rafique announced Wednesday 20 percent concession on all train tickets during the month of Ramazan. The call was made to offer affordable Railways fares to passengers across the nation ahead of Eid.
According to details, Saad Rafique said the train fares will remain low from first Ramazan up till the 20th. The concession on tickets will apply to all trains and classes.
While media talk, he told an agreement had been signed between Ministry of Railways and Ministry of Petroleum and Natural Resource that will increase Pakistan Railways earning. The agreement will require Pakistan State Oil (PSO) to deliver 2 million ton fuel to the ministry for which it will have to pay within 15 days.
While discussing the growth of Pakistan Railways in his tenure, he claimed to secure sustainable profits while expressing hope to cut down the deficit. He argued that pay scale of Railways police should be at par with the provincial police.
The state minister told pays and pensions of railway staff increased by Rs. 20 billion recently.