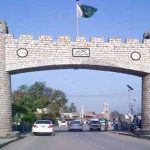 PESHAWAR: At least 21 more dengue patients have been admitted into different hospitals of Khyber Pakhtunkhwa during last 24 hours.
According to Dengue Response Unit of provincial health department, eight patients were discharged from hospital after treatment, while 113 patients were still under treatment in different hospitals of the province.
The dengue response unit stated that at least 69 people have died of dengue virus in the province so far.