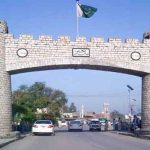 ISLAMABAD: Minister for States and Frontier Regions Abdul Qadir Baloch on Monday told the National Assembly that the repatriation of Afghan refugees is going on in full swing and 264000 registered Afghan Refugees have been repatriated upto last month and approximately 200,000 un-documented Afghan Nationals have also returned to their country so far.
He said total number of Afghan Refugees holding proof of registration cards is 1.47 million while there are approximately 0.7 million un-documented Afghan Nationals in Pakistan. To a question, he said Afghan refugees impacted Pakistan's economy upto 104 billion dollars.
To a question, Parliamentary Secretary for Inter-Provincial Coordination Muhammad Shafqat Hayat Khan told the House that various steps are being taken to settle disputes of Pakistani workers in Saudi Arabia.
He said management of the concerned companies has been approached and discussed issues of Pakistani workers. He said about 3500 out total 8500 workers have been returned to Pakistan while about 2600 are shifted to other companies and arrangements to repatriate the remaining workers or to settle them another companies are being made.
He said a legal cell has been established by the Pakistan Embassy in Saudi Arabia and power of attorney of 2000 workers were arranged to file their cases.
He said financial dues of all workers were reconciled with the help companies' management. The parliamentary secretary said the basic facilities like food, water and air conditioning are being provided to Overseas Pakistanis in all camps in Saudi Arabia. He said the Pakistan Embassy at Riyadh is in constant touch with Saudi authorities to sort out issues of Pakistani workers.
The National Assembly today passed "The Pakistan Council of Science and Technology Bill, 2016". It was moved by Minister for Law and Justice Zahid Hamid.
Minister for Commerce Khurram Dastgir Khan told the House during question hour that the extension of MFN as member of WTO is a reciprocal measure.
He said in the case of MFN treatment Pakistan enjoys non-discriminatory market access to these countries. He said in 2015-16 Pakistan's overall trade was 62.324 billion dollars out of which Pakistan's exports are 21.98 billion dollars and imports were worth 4.34 billion dollar.
The Minister said Pakistan has remained in the forefront of multilateral trade negotiations by virtue of belonging to the WTO. Answering another question, he said Pakistan is importing mainly raw material from India.
To a question, the Minister said Pakistan and the United States enjoy multilateral relations including trade and commerce. He said Pakistan is a beneficiary of US Generalized System of Preferences programme, which provides duty free access to over 3500 products. He said sectors covered under the GSP include various manufactured items and inputs Jewelry, various agricultural products chemicals, minerals, marble and carpets. He said currently the United States is the largest export destination for Pakistani goods.
Khurram Dastgir said the government has passed on maximum benefit to agriculture sector which include subsidies on fertilizers.