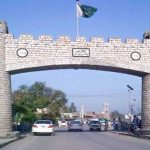 MOGADISHU: Some 276 people have been killed and 300 injured in a truck bomb attack over the weekend in Mogadishu, the Somali ministry of information announced early Monday.
Civilians evacuate from the scene of an explosion in KM4 street in the Hodan district of Mogadishu, Somalia October 14, 2017. — Reuters
"Somalia Federal government confirmed that 276 people were killed in the blast… and 300 others wounded people were admitted at the different hospitals in Mogadishu," the press release said.