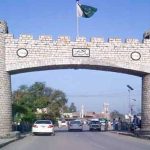 KABUL: At least three people were killed and five injured in a bomb blast in Takhar province of Afghanistan on Thursday.
According to reports, the blast occurred outside the office of governor in provincial capital Taloqan, in which Taliban officials were reportedly targeted.  At least three people were killed and five others injured in the explosion. The dead and injured were shifted to nearby hospital.
The local media reported that the explosion was caused by a magnetic improvised explosive device (IED) planted in a civilian Corolla Toyota vehicle.
Meanwhile, at least 78 people have died of cold in Afghanistan during the country's worst winter in more than a decade. Deaths from the cold have been recorded in eight of the country's 34 provinces, Afghan officials said.
The head of the operations centre for emergency conditions at Ministry of Disaster management, Abdullah Ahmadi said that the weather would get colder in the next few days, calling for humanitarian aid for affected people.