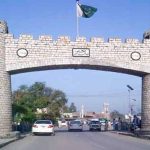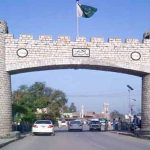 RAWALPINDI: Pakistan army and police carried out joint operation in different areas of Rawalpindi and arrested 34 suspects.
The police said that the arrested suspects have been shifted to police stations for interrogation.
According to ISPR, in wake of recent upsurge in terrorist incidents in the country, search and combing operations in areas of Rawalpindi District have been enhanced and security apparatus has been put on high alert.
A conference chaired by Commander Rawalpindi Corps and attended by high-ups of law enforcement agencies was held today to take a stock of security situation and review the response mechanism to deal with the terrorists threat. Security forces and intelligence outfits have been instructed to further intensify combing and targeted operations with the aim to eliminate terrorists and sleepers cells.