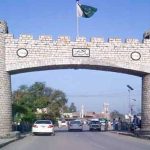 ISLAMABAD: Federal Minister for Defence Khawaja Asif on Thursday said that resolution adopted during the joint session of Parliament to stay out of the war in Yemen would be followed but protection to territory of Saudi Arabia would be ensured.
Responding to an adjournment motion submitted by PTI lawmakers to discuss Pakistan's membership of the 41-nation Saudi military alliance, the minister said the alliance has not been formed yet.
All member states will meet in May this year to formally announce the establishment of the alliance, he said.
The minister assured the House to discuss terms of reference in the parliament formed in the meeting.
Asif said Raheel Sharif might apply for NOC after the announcement of formal alliance and his application to lead this alliance would be processed as per rules of Ministry of Defence.
Asif said that terms of reference, terms of engagements and contours of the alliance, whenever defined, would be placed before the House.
He said that Pakistan would not become part of any conflict between two Muslim countries.
"In case of any issue with third Muslim country, Pakistan will not become a party but it will play mediating role and sanctity of resolution adopted in joint session of parliament will be ensured," he added.
PTI legislators Shireen Mazari, Asad Umer, Arif Alvi Sarwar Khan, Aaisha Gulalai also spoke on this adjournment motion.
They were of the view that that military alliance was not a solution to terrorism and TORs about this military alliance should be placed before the House.
Earlier, the lawmakers belonging to PPPP led by Opposition Leader Syed Khursheed Ahmed Shah staged a walkout against the absence of relevant minister to respond to the query of enforced disappearances of their party loyalists.
A PPPP lawmaker Dr. Shazia Sobia pointed out quorum during the statement of Minister for Defence which led to the adjournment of the sitting till Friday at 1030 hours.