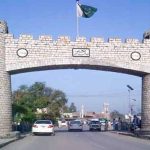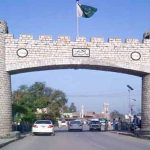 BEIJING: The 57 founding member countries of the China-led Asian Infrastructure Investment Bank began signing articles of association setting up the new institution on Monday.
Australia became the first country to sign the document in the Great Hall of the People in Beijing.
The AIIB, which will have billions of dollars to lend, is expected to go into operation later this year.
It has been viewed by some as a rival to the World Bank and Asian Development Bank, and the United States and Japan — the world's largest and third-largest economies, respectively — notably have declined to join.
Washington sought to dissuade its allies from taking part but European countries including Britain, France and Germany have rushed to sign up as they seek to bolster ties with the world's second-largest economy.
There are some concerns over transparency of the lender, which will fund infrastructure in Asia, as well as worries that Beijing will use it to push its own geopolitical and economic interests as a rising power.
The bank's voting structure will give China the "upper hand" as the largest shareholder, effectively granting it veto power, according to a report this month in the Wall Street Journal, which did not identify its sources.
According to the bank's articles of incorporation, China is providing nearly $30 billion of the institution's $100 billion capital base, giving Beijing between 25 to 30 percent of total votes, it said.
But supporters say fears over undue Chinese influence are overblown, and that the participation by more than 50 countries, ranging from Australia to Vietnam, will dilute Beijing's power. (Agencies)