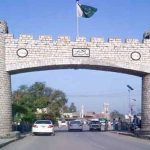 QUETTA: At least 60 officials embraced martyrdom and 122 sustained injuries, most of them fresh police recruits, in terrorists attack on the Police Training College in Quetta on Monday night. All the three attackers were also killed.
More than 200 police recruits were taken hostage by the attackers. The attack occurred at the Police Training College located 20 kilometres to the south of the city at the Saryab Road at around 11:00 pm.
Addressing a press conference after the security forces retook the control of the police facility from terrorists, Sarfraz Bugti, Home Minister of Balochistan informed that 60 persons embraced martyrdom in the attack while 122 were wounded.
0He said that three terrorists, wearing suicide jackets, entered the Police Training College from the rare gate after martyring a watchman and held over 200 cadets hostage.
Sarfraz Bugti said that contingents of army, Frontier Corps (FC) and other law enforcement agencies arrived at the scene soon after the attack and launched an operation. Helicopters and drones were also used for surveillance.
He further said that one of the terrorists detonated his suicide vest before the arrival of security forces, causing most of the deaths.
Sarfraz Bugti informed that the attack was carried out by Lashkar-e-Jhangvi Al Alami militants who were continuously getting instructions from Afghanistan.
Major General Sher Afgan, chief of the paramilitary Frontier Corps in Balochistan, which led the counter-operation, said "the attack was over in around three hours after we arrived."
He added that the militants belonged to the Al-Alimi faction of the Lashkar-e-Jhangvi militant group — which is affiliated with the Pakistani Taliban.
"They were in communication with operatives in Afghanistan," he said.
Over 700 cadets train at the facility while more than 200 of them were taken hostage by the militants. Two bomb blasts were also reportedly heard at the police facility.
Sources said that the attackers, including a 12-year-old boy, were Afghan Uzbeks and were wearing suicide jackets. Two of the terrorists blew themselves up while the third was killed by security forces.
Pakistan has been battling an Islamist insurgency since shortly after it decided to ally with the US following its invasion of Afghanistan in 2001.
Violence has declined in recent years following a series of military offensives in the northwest border areas as well as concerted efforts to block the militants sources of funding.
But the remnants of militant groups are still able to carry out periodic bloody attacks, particularly in the northwest.