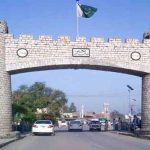 MEXICO CITY: The number of fatalities from a massive volcano eruption in Guatemala rose to 62 on Monday, an official in the Central American country said.
Only 13 of the dead have been identified so far, Mirna Zeledon, a spokeswoman for Guatemala´s National Institute of Forensic Sciences told Reuters.
The eruption of Fuego – Spanish for "fire" – on Sunday was the biggest in more than four decades, forcing the closure of Guatemala´s main international airport and dumping ash on thousands of acres (hectares) of coffee farms on the volcano´s slopes.