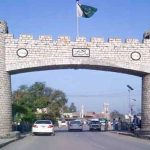 SHARJAH: The United Arab Emirates has released at least 700 Pakistani prisoners on request of Prime Minister Imran Khan.
Pakistan ambassador to the UAE, Muazzam Ahmed Khan has said that these prisoners have been released from various jails in the UAE.
He expressed hope that the released Pakistani prisoners will repatriated soon and will celebrate Eidul Fitr with their families in Pakistan.