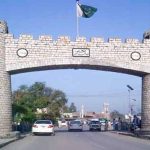 ISLAMABAD: The seventh ministerial level meeting of Joint Cooperation Committee (JCC) on China-Pakistan Economic Corridor is being held in Islamabad on Tuesday, November 21.
The spokesperson of ministry of Planning Asim Khan said that joint working groups on Industrial Cooperation, Gwadar, Transport Infrastructure, energy and security will finalise proposals in their respective areas.
He said these proposals would be tabled in the Joint Cooperation Committee on Tuesday for final approval to make those part of the CPEC framework.
Earlier, at the meeting of high officials of Pakistan and China, the secretary planning Shoaib Siddiqui said that the pace of work and fast track execution of the projects is quite satisfactory since most of the projects underway are following the timelines agreed between the two sides.
He said Gwadar is the most important element of CPEC which guarantees regional prosperity and well-being of the natives in particular.
Meanwhile, Pakistan and China have agreed for initiating the first phase of development of Special Economic Zones under China-Pakistan Economic Corridor.
Consensus to this effect was developed at senior officials Meeting on Industrial cooperation on the sidelines of 7th meeting of Joint Cooperation Committee on CPEC in Islamabad.
It was also decided that the Chinese side will motivate its enterprises for setting up industries in SEZs.
Secretary Board of Investment highlighted the importance of skill development for successful implementation of industrial projects.