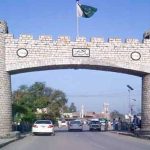 ISLAMABAD: The Abbottabad Commission chief has demanded that the report submitted three years ago to the prime minister be made public.
Justice (r) Javed Iqbal said the commission had identified those responsible of the circumstances surrounding May 12 raid.
The commission constituted to investigate the May 12 raid, took over a year to compile the 700-page report, which lists some 200 recommendations after interviewing over 300 witnesses and scrutinising more than 3,000 documents.
Refusing to share details, Justice Javed said his daughter asked whether Osama Bin Laden was in Abbottabad or not, but he keeps telling her that if he revealed that, nothing would remain in the report.
Talking about the missing persons case, he said the commission has helped recover over 100 missing persons in the last month but that was not a news on media.
Complaining of non-cooperation, Justice Javed said I am not getting the response from the institutions as I was expecting, despite this the commission has made progress.
We have recommended action against those responsible in this case and I assure you that the action would be taken in this regard, he added.