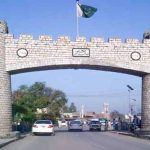 KASUR: In a shocking incident, a seven-year-old minor girl who was kidnapped few days ago was raped multiple times and then murdered in Kasur.
According to police, the minor was kidnapped on January 5, and her body was found from a garbage pile near Shahbaz Road after four days.
According to the initial postmortem report, the minor was strangled to death after being raped, adding that the girl was raped multiple times.
One of the protesters shared that seven minor girls were kidnapped last year yet the police failed to arrest a single suspect.
The protest was called off after eight hours when the police assured the people that the suspects would be arrested.
The traders have announced to protest today (Wednesday) as well. The protest will be staged at Chandi Chowk and Shahbaz Road.
Moreover, people also social media also raised their voice against the incident and demanded justice. They even shared pictures of the minor.
Pakistan Tehreek-e-Insaf's Arif Alvi also demanded that the "culprits must be found and punished".