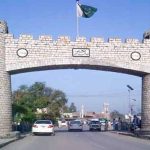 ISLAMABAD: Abu Dhabi's Crown Prince Sheikh Mohammed bin Zayed Al Nahyan is expected to arrive in Islamabad on Thursday for a day-long visit, according to a statement from the UAE envoy reported by local media.
The crown prince is expected to hold meetings with Prime Minister Imran Khan and other senior government officials. The envoy was quoted as saying that the trip will focus on strengthening "the bonds of friendship between the two brotherly countries".
The announcement comes after the crown prince met Chief of Army Staff Gen Qamar Javed Bajwa on December 14. In the meeting between the two, ways to enhance cooperation between the two countries were discussed.
Last year, Sheikh Mohammed bin Zayed Al Nahyan had visited Pakistan for one-on-one meetings with PM Imran, followed by delegation-level talks.
This is also the second visit by an Arab leader in just two weeks. Last month, Saudi Foreign Minister Faisal bin Farhan Al-Saud had visited Pakistan for a day-long trip.
The Saudi official had dropped by after Turkish President Recep Tayyip Erdogan said last month that Riyadh had issued economic threats to Pakistan to pressurise it into withdrawing from a gathering of leaders of Islamic nations in Malaysia.
The Saudi Embassy in Islamabad dismissed reports that it had pressured Pakistan to pull out of the summit.
PM Imran Khan had cancelled his appearance at the Kuala Lumpur summit after a visit to Riyadh for a meeting with the Saudi leadership.
The four-day conference, which opened in Kuala Lumpur, had addressed some of the Islamic world's thorniest issues, but was boycotted by a handful of countries, including Saudi Arabia and Pakistan.
After the summit, Pakistan had said it skipped the gathering to address the concerns of major Muslim nations regarding the summit.