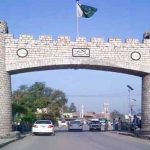 ISLAMABAD: An accountability court in Islamabad on Wednesday announced to defer the indictment of Raja Pervez Ashraf, Babar Awan and five others accused in the Nandipur Power Project reference.
Accountability Court II Judge Arshad Malik heard the reference against former prime minister Raja Pervez Ashraf, Pakistan Tehreek-e-Insaf's Babar Awan and others nominated in a corruption reference, filed by National Accountability Bureau (NAB).
As the hearing went underway, Judge Malik remarked that the court will take up the case of Nandipur Power Project after concluding the graft cases against the Sharif family. "The court is busy with the references against Nawaz Sharif as the Supreme Court has directed us directed us to conclude the cases by November 17," the judge said.
The Bureau also submitted a response before the court regarding Awan's acquittal plea.
Further, the court exempted Ashraf from appearances till the date of indictment.
The court then adjourned the hearing till November 26, delaying the indictment of Ashraf, Awan and five others nominee in the reference. Earlier this month, the court had fixed October 24 (today) as the date for the indictment of the seven accused.
According to details, two former federal ministers, Naveed Qamar and Khawaja Asif, have become witnesses against PTI leader Babar Awan. A total of 35 witnesses will testify, including three NAB investigation officers, in the Nandipur Power project reference.
It is pertinent to mention here that on September 4, Babar Awan resigned as Prime Minister's Adviser on Parliamentary Affairs owing to the charges filed against him in Nandipur Power Project reference.