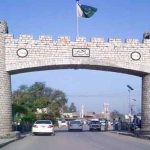 LAHORE: Opposition leader Shehbaz Sharif and his son Hamza Shahbaz will be indicted in the Ramazan Sugar Mills reference on March 16,
An accountability court rejected on Monday Shehbaz's petition to delay the hearing of the Ashiyana Housing case.
The opposition leader and his son are accused of constructing a drain around the Hamza-owned sugar mills using the money from the national treasury.
The Lahore High Court heard the petition against the government for placing Shehbaz's name on the Exit Control List. The court issued notices to the federal government and summoned a reply on March 12.
On February 19, the Public Accounts Committee head was granted bail in the Ashiyana-e-Iqbal, Saaf Pani Company and Ramzan Sugar Mills cases.
He was arrested by NAB on October 5, 2018 for involvement in the housing scam.