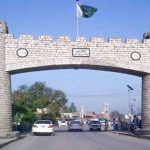 ISLAMABAD: Accountability Court Islamabad has adjourned hearing of Avenfield reference against former Prime Minister Nawaz Sharif and his family till Thursday.
Accountability Court Judge Justice Muhammad Bashir heard the case.
Former Prime Minister Nawaz Sharif appeared before the court without his lawyer.
During hearing, the court gave Nawaz Sharif till June 19 to hire a new lawyer — a day after Khawaja Haris recused himself from representing the former prime minister.
Haris had recused himself from representing the former prime minister in all three corruption references filed by the National Accountability Bureau (NAB) against the Sharif family, after the Supreme Court earlier directives to wrap up the trial within a month.
Judge Muhammad Bashir, who was hearing the reference, asked Nawaz today if he wanted to hire another legal counsel or continue with Haris — whose recusal request has not yet been accepted.
To this, Nawaz answered that the decision was not an easy one.
"A lawyer worked hard on this case for nine months; it is not an easy decision," Nawaz told the court.
The deposed prime minister lamented that his lawyer had informed the court of his inability to work on Saturdays and Sundays.
"Nearly hundred attendances have been marked in the case," Nawaz stated. "Is this case going to be heard 24 hours a day and seven days a week?"
"Is there any similar example?" Nawaz questioned.
The court then adjourned the hearing of the case till June 14 (Thursday) and exempted the former premier and his daughter, Maryam, from appearing for the hearing.
On Sunday, Chief Justice of Pakistan Justice Mian Saqib Nisar had directed the accountability court to announce its verdict on all three corruption references against former prime minister Nawaz Sharif and his family within a month.
During the hearing, the chief justice rejected Nawaz's former counsel Haris' petition for completing the trial in six weeks, observing that final verdict against the former premier, his sons, daughter, and son-in-law should be announced within a month.
Announcing his decision to withdraw his legal services to Nawaz during the hearing of Al-Azizia reference today, Haris said the Supreme Court had 'dictated on completing the trial within a month.'
The lawyer, in his letter, expressed inability to work on Saturdays and Sundays as ordered by the Supreme Court. Haris said he was 'dictated' to work beyond court hours. Nawaz's former legal counsel remarked that he could not continue to work in the present conditions.
Following the announcement, accountability court Judge Muhammad Bashir had inquired Nawaz if he would hire a new lawyer or convince Haris to represent him.
To this, the former prime minister had then asked for a few days for consultations over his legal representation in the matter.
Haris' decision came nine months after he has represented Nawaz in the three corruption references, which are possibly faced with a delay till the former prime minister hires the services of another lawyer.