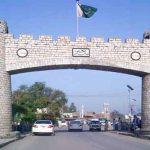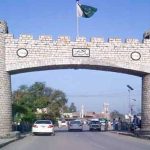 ISLAMABAD: The accountability court on Wednesday adjourned the hearing of corruption reference against former finance minister Ishaq Dar until February 23.
During today's proceedings conducted by Judge Muhammad Bashir, investigation officer of National Accountability Bureau (NAB) Nadir Abbas appeared in the court and requested for more time to submit supplementary reference in the case.
Meanwhile, NAB's prosecutor informed the court that statement of only one witness named as Inamul Haq is yet to be recorded.
The prosecutor said that the witness Inamul Haq, who was ill, did not appear before the court even his condition was better now.
He also prayed to the court to summon the witness and issue an arrest warrant for him if the court deemed it fit.
Upon this, the court rejected NAB's request to issue warrant of Inamul Haq saying that the court was giving him one last opportunity.
Judge Muhammad Bashir summoned Inamul Haq in the next hearing and adjourned the hearing.