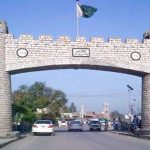 ISLAMABAD: The Accountability Court has declared former prime minister Nawaz Sharif's both sons Hasan and Hussain Nawaz proclaimed offender in three NAB references.
The accountability court declared Hasan and Hussain Nawaz offender on the report submitted by National Accountability Bureau.
In its report, the NAB informed the court that bank accounts and shares of both Hasan and Hussain had already been seized.
The court has started recording the evidences against the accused under section 512 of NAB Ordinance.