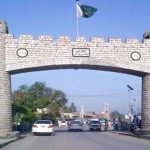 ISLAMABAD: The accountability court hearing a corruption reference against Finance Minister Ishaq Dar on Wednesday issued warrants of arrest after he failed to appear in court.
National Accountability Bureau Lahore on Wednesday directed State Bank of Pakistan and all banks of the country to freeze accounts of Finance Minister Ishaq Dar.
In its letter, the anti-graft watchdog also instructed the banks to inform it immediately after taking the said action.
Meanwhile, NAB reference against Dar on possessing assets beyond known sources of income will be heard today in an accountability court of Islamabad.
According to media reports, summon letters for Dar were sent to his residence in Islamabad, and his personal address of Lahore, further adding that in case the finance minister doesn't appear today, NAB will request the court to issue an arrest warrant of Dar.
The accountability court hearing corruption cases against the Sharif family issued the second summons for the accused after they failed to appear at hearing.
As the hearing began, NAB submitted an implementation report in court with regards to the summons issued to the accused.
Judge Mohammad Bashir was informed by the NAB prosecutor that the family's security officer at their Lahore residence received the summons.
The NAB prosecutor informed the court that the security officer said Hussain and Hasan Nawaz had instructed him not to accept the summons. He added that the summons was sent to the correct address.
The judge remarked that the summons was for the suspects and not the security officer. "Don't just get rid of the task by delivering the summons to the security in-charge next time and get the job done," the judge observed.
The judge turned down the prosecutor's plea of issuing arrest warrants against the accused to ensure their presence in court.