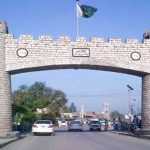 ISLAMABAD: Asian Development Bank has expressed interest in providing balance of payment financing to support government's structural reforms agenda.
The interest was shown by Director General Asian Development Bank Werner Leipach and Country Director ADB Ms Xiaohong Yang who called on Adviser to the Prime Minister on Finance Dr Abdul Hafeez Shaikh in Islamabad today (Saturday).
The budgetary support is estimated to be about 2 billion dollars in the next fiscal year and will broadly cover trade competitiveness, energy sector and capital markets development.
They also discussed matters relating to ADB's upcoming operations in Pakistan.
The Adviser appreciated the visiting Director General for strong support and reiterated government's commitment to undertake the much-needed reforms to achieve stability and economic turnaround.