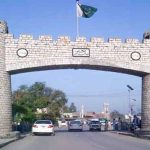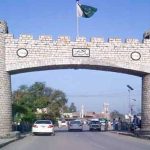 ISLAMABAD: Opposition leader in the National Assembly and Pakistan People's Party (PPP) leader Syed Khursheed Shah has said that no politician including him was happy with the disqualification of Khawaja Asif.
Reacting to the disqualification of Pakistan Muslim League-Nawaz (PML-N) leader and former foreign minister Khawaja Asif, Khursheed Shah termed Article 62 and 63 of the Constitution black laws.
He said that the matter should have been resolved in the Parliament.
The Opposition leader said that policies of former president Ziaul Haq had not spared anyone and added that he had advised the former prime minister Nawaz Sharif to annul the said Articles.
Turning to the budget which the federal government is all set to present today, Khursheed Shah said that the government should present budget for four months.
He added that the running affairs of the country – already shouldering a hefty amount of loans – would be very difficult for the next government.