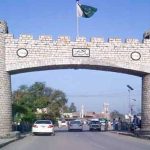 DELHI: In what came as a surprise move for the Afghan government, Ambassador to India Dr Shaida Mohammad Abdali resigned on Wednesday.
The Afghan announced his resignation on Twitter, at the end of President Ashraf Ghani's one-day visit to Delhi. "Stepping Down – A tough but an appealing decision: On a high note ending a successful visit of HE the Afghan President in India, I resigned today as the Afghan Ambassador to India. Serving in India for more than six years was indeed a great honor and privilege," he wrote.
"Serving my country for years in India, I felt the need to return and serve my country from within," Dr Abdali wrote.
According to Indian media, the timing of Dr Abdali's resignation has strengthened speculation that he has differences with the Ghani government and will run for office on return.