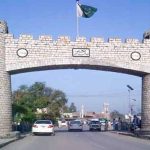 TOKYO: Afghan Deputy Finance Minister called on Finance Minister Ishaq Dar and discussed with him matters pertaining to mutual interests.
The meeting held on the sidelines of Asian Development Bank conference in Yokohama Japan where the Afghan Minister stressed for expediting progress on development projects in Afghanistan being undertaken with the assistance of Pakistan.
He acknowledged that recent visit of a high level Pakistani parliamentary delegation was a welcome step to strengthen bilateral relations between the two countries.
On the occasion, Ishaq Dar emphasized the need for enhancing interaction to further augment the bilateral trade and exchange of business delegations.
He said the Pak-Afghan Joint Economic Commission should be held later this year.