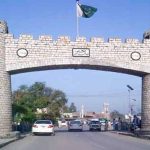 KABUL: Afghan forces on Tuesday have killed 35 militants of Taliban in an operation.
As per details, an operation was conducted by the Afghan military forces in Kunduz province in which they killed as much as 35 militants of the Taliban.
A joint was conducted in Chahar Dara area of Kunduz which the help of aerial support in which Afghan forces killed 35 militants.
A large number of weapons and explosives was also destroyed during the operation.