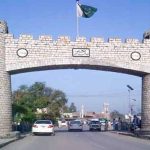 KABUL: Afghan President Ashraf Ghani has approved the release of 1,500 Taliban prisoners to work on the security of the peace deal signed between the US and Taliban.
All prisoners are required by the presidential decree to submit "a written guarantee to not return to the battlefield".
Taliban has decided to hand over 1,000 government troops in exchange.
The approval has come out after the US withdrew his troops from the country.
President Ghani has signed the decree according to which all 1,500 prisoners will be set free within two weeks "with 100 prisoners walking out of Afghan jails every day".
According to the international news agency, negotiations between the Afghan government and the Taliban. After the talks, 500 prisoners will be set free every two weeks and 5,000 prisoners will be released.
The measure is taken to build cooperation between both sides.
The US has finally started working on a peace deal signed with the Taliban. The US has begun withdrawing troops from Afghanistan to maintain peace.
The US has decided to decrease its troops to 8,600 from 12,000 within 135 days of the deal.
The deal signed between the US and Taliban included a condition that troops will be called back.
The Afghan government is likely to negotiate with the Taliban although it did not involve in the deal.
Note that Afghanistan President Ashraf Ghani had said he would not keep on the agreement to release Afghan prisoners presented as a pre-condition for direct negotiations with the militant group.