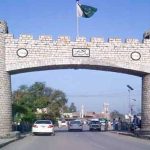 KABUL: Afghanistan´s embattled election organisers are considering delaying April´s presidential ballot by three months, officials said Monday, as they struggle to tally votes cast in the recent legislative poll and resolve thousands of complaints.
The remarks come as the United States spearheads international efforts to engage the Taliban in peace talks to end the 17-year war that some had feared could be derailed by the April 20 presidential vote, which is expected to fiercely contested.
The ballot could be pushed back to July 13, spokesmen for the Independent Election Commission (IEC) and the Electoral Complaints Commission (ECC) told reporters.
"There are legal and technical issues that should be addressed properly (if the vote is to be delayed)," ECC spokesman Ali Reza Rohani said.
"We have to see if the proposed new date of July 13 is practical and whether we have to hold four elections at once."
Presidential, provincial council and district council elections are scheduled to take place across the country in 2019.
A parliamentary ballot, which was held in 33 out of Afghanistan´s 34 provinces last month, also needs to be carried out in Ghazni where voting was delayed following protests.
The Afghan constitution requires the presidential election take place no later than April 22.
But IEC chief Abdul Badi Sayyad told reporters that a "practical timeline" was needed.
"The economic, security and weather situations are forcing us to make some changes to the timeline of elections," Sayyad explained.
President Ashraf Ghani, who was elected in a fraud-tainted poll in 2014 that was only resolved in a US-brokered power-sharing deal, confirmed earlier this month that he would seek re-election.
It is not certain who will challenge Ghani, but potential rivals are jockeying for the top job.
Chief Executive Abdullah Abdullah, Afghanistan´s de-facto prime minister, former national security adviser Mohammad Haneef Atmar — who quit in August — and former Balkh provincial governor Atta Mohammad Noor are among potential contenders.
Last month´s shambolic parliamentary election, which was more than three years late, was marred by chronic disorganisation and deadly violence.
Voting was extended over three days instead of one due to many polling stations failing to open on time, problems with untested biometric verification machines, and incomplete or missing voter rolls.
Preliminary results for 10 provinces have been released. Recounting is underway in Kabul, the most populated province in the country.
The proposed election date would fit with US envoy Zalmay Khalilzad´s hopes of the Taliban and Afghan government striking a peace deal before the summer.
After a second round of regional meetings that included the Taliban´s political representatives in Qatar this month, Khalilzad said he was "cautiously optimistic" for an end to the conflict.
Khalilzad´s November 18 comments in Kabul came as the Taliban step up attacks on Afghanistan´s beleaguered security forces, which are suffering an unprecedented level of casualties.
At least 22 police were killed in a Taliban ambush in western Afghanistan in western Afghanistan, a health official said Monday. The attack was on a police convoy on Sunday.