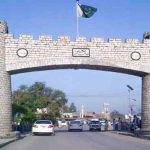 MOSCOW: A delegation of Afghan Taliban has held consultations with Russian leadership in Moscow on Afghan peace process.
According to Taliban spokesman Suhail Shaheen, the delegation held talks with Russian President's Envoy to Afghanistan, Zamir Kabulov.
A spokesman of Russian Foreign Ministry said the meeting in Russia underlined the necessity of renewing talks between the US and the Taliban.
He said Taliban also confirmed their readiness to continuing dialogue with Washington.