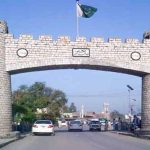 KABUL: The Afghan Taliban have rejected reports that Taliban chief Mullah Omar is dead, VOA reported.
A Taliban spokesman, when contacted by VOA, insisted that the group's leader "is very much alive" and the rumors of his death are aimed at drawing out the reclusive leader.
In Kabul Wednesday, Afghan officials said they are investigating his reported death. Other media organizations have attributed the claims to senior Afghan officials.
Sources with knowledge of the nascent Afghan peace process also dismissed reports of Omar's death, suggesting they are aimed at derailing the second round of talks planned to take place in Pakistan later this week.