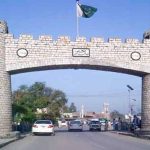 The Islamic Emirate of Afghanistan has revealed the final resting place of the Mullah Muhammad Omar, the first leader of Taliban, whose death and burial they kept secret for years.
Taliban spokesman Zabihullah Mujahid told media that senior leaders and cabinet members of the movement attended a ceremony at his gravesite earlier in the day near Omarzo, in Suri district of Zabul province.
He shared this news on his official twitter by tweeting that the grave of Mullah Muhammad Umar Mujahid was revealed during a series of ceremonies. On this occasion, they recited Holy Quran offered dua for late leader.
it has been said that the Afghan Prime Minister, Mohammad Hasan Akhund, the Acting Defense Minister, Maulvi Muhammad Yaqoob Mujahid, the Acting Interior Minister, Sirajuddin Haqqani, as well as a number of prominent leaders and their families attended the ceremony.
The Taliban returned to power in August last year, routing government forces as the US-led military that propped up the regime ended a 20-year occupation.
It is worth to mention here that Mullah Omar founded the Taliban movement in southern Afghanistan in 1993 as an antidote to the internecine civil war that erupted following the decade-long Soviet occupation.
Under his leadership, the Taliban introduced an extremely austere version of Islamic rule, barring women from public life and introducing harsh public punishments — including executions and floggings.