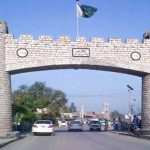 The Afghan Taliban's ruling council agreed to a temporary cease-fire in the war torn country, officials from the group told the US wire agency. However, the Afghan Taliban officials did not specify when the ceasefire would come into effect.
According to the report, it is possible that the ceasefire will pave the way for a peace agreement between the US and the Afghan Taliban. A ceasefire was a key demand of the US as a precursor to the talks.
AP reported that the agreement needs a final nod from the Afghan Taliban chief. However, officials told the news service that there would be no problems in getting the approval.
The report did not mention the duration of the ceasefire but it has predicted that it will last for at least 10 days.  The conflict was launched 18 years ago in 2001 after the September 11 attacks by al-Qaeda .
Prior attempts by the Trump administration to secure an agreement had stalled, as the Taliban appeared unwilling to make commitments required by the US.