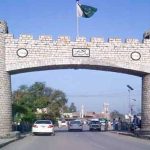 A blast has hit a Sikh temple in the Afghan capital, Kabul, a temple official said, but it was unclear if there were casualties.
"There were around 30 people inside the temple. We don't know how many of them are alive or how many dead, a Sikh community leader, told news agencies on Saturday.
Taliban officials have not confirmed the explosion, and it was not immediately clear who was behind it.
Afghanistan's Taliban rulers say they have secured the country since taking power in August, but international officials and analysts say the risk of a resurgence in violence remains.
Sikhs are a tiny religious minority in largely Muslim Afghanistan, comprising about 300 family members before the fall of the country to the Taliban. Many had left the country in the wake of the takeover, according to community members and media reports.
The Sikh community, like other religious minorities, has been the continual target of violence in Afghanistan.