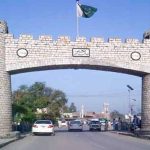 KABUL: The chief of Islamic State in Iraq and Syria (ISIS) in Afghanistan Hafiz Saeed Orakzai has been killed in a US drone strike here on Saturday.
According to Afghan media, US missile struck a hideout in Nangarhar province of Afghanistan in which ISIS chief of Afghanistan was killed along with 30 others.
Hafiz Saeed Orakzai was a former chief of TTP Orakzai group after which he became the chief of ISIS.
Former TTP spokesperson and ISIS member Shahidullah Shahid was also killed in a similar missile strike in Nangarhar province few days earlier.