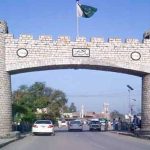 KABUL: The new leader of the Taliban has met influential clerics seeking to heal a rift after the death of founder Mullah Omar, in the latest gathering to anger the Afghan government, which accuses Pakistan of allowing militants to meet on its territory.
Several key Taliban commanders pledged allegiance to Mullah Akhtar Mansour after his swift appointment to lead the armed movement in July, but other senior figures, including Omar's son, reject the way he was selected.
"These clerics tried to remove differences between Mansour and other Taliban members," Taliban spokesman Zabihullah Mujahid said, referring to Thursday's meeting. "They listened to each other's viewpoint, but didn't reach a conclusion."
Combined with a chill between the neighbours after Afghan President Ashraf Ghani indirectly blamed Pakistan for a spate of deadly bombings in Kabul, the leadership tussle has dashed short-term hopes of a new round of Taliban peace talks.
The council of clerics will rule in the next few days on whether Mansour should remain the Taliban's chief, said sources in the movement, who declined to be identified as the topic is sensitive.
Deeper rifts are likely if Mansour and his supporters decline to accept a negative outcome. He is also backed by Al-Qaeda and the powerful Haqqani network.
It took the clerics several days to track down Mansour, prompting them to warn his deputy that the delay threatened the movement's unity. Spokesman Mujahid blamed security concerns for Mansour's lack of response. …Agencies