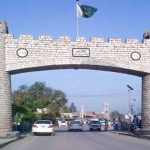 KARACHI: Defending visit of Navjot Singh Sidhu, former skipper Shahid Khan Afridi has said that peace is the only way forward for both Pakistan and India.
In a tweet Shahid Afridi said, "Peace is the only way forward for both countries. Both nations need to spread message of tolerance."
"It was great to see Navjot Singh Sidhu in Pakistan for PM Imran Khan oath taking ceremony. I really hope that his warm gesture is accepted wholeheartedly."
"Such steps will reduce tension," Afridi added.
Mohammad Hafeez also defended Sidhu's visit, saying "It was great to have Sidhu in Pakistan , he brought a sense of peace and respect for humanity , all Pakistan enjoyed his short stay here , we must Respect each other and should work together for humanity and better world."
Sidhu, a cricketer-turned politician of India is seen in trouble after visiting Pakistan to attend the oath-taking ceremony of prime minister Imran Khan.
An Indian newspaper, Hindustan Times reported that the Congress leader and now a minister in Indian Punjab government, courted controversy after he was seen hugging Pakistan army chief, General Qamar Javed Bajwa at the recent oath ceremony in Islamabad.
He was slapped with a sedition case on Monday by a lawyer in Bihar for 'insulting the Indian Army' after he hugged Pakistan's army chief Qamar Javed Bajwa at the swearing-in ceremony of Imran Khan as Pakistan's prime minister.
Responding to criticism over his visit to Pakistan Sidhu has said everyone has the right to have an opinion in a democratic country.