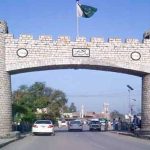 SWITZERLAND: Shahid Afridi Royals have beaten Virender Sehwag's Diamonds in second Twenty20International in exhibition ice cricket organised in Switzerland by eight wickets on Friday.
Kallis was unbeaten at 90 and Smith, another Proteas in Afridi-led team scored a good 58 to add to the victory. Diamonds had put together a daunting 205 but Royals XI chased the target with 20 spare deliveries and eight wickets in hand.
First T20I of ice cricket was won by Royals as well.
In the previous game of thrilling two-match series, Owais Shah's decisive 74-run knock and Abdul Razzaq's 4 wickets led Afridi-led Royals to a 4-wicket victory over Diamonds led by Virender Sehwag.