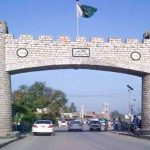 NAROWAL: Interior minister Ahsan Iqbal has claimed that the PTI chief Imran Khan was calling for early election, because his MPs might revolt against him during Senate elections.
Talking to newsmen here on Sunday, he said that Imran Khan was doring negative tactics to destatlise democratic system in Pakistan. He alleged that there were evidence of immoral and unethical acts of Imran Khan.
The interior minister said that Pakistan Muslim League-Nawaz (PML-N) accepted results of the census.
Commenting on political crisis in Karachi, Iqbal said that proposed merger of MQMP and PSP was a 'ventilator alliance'.