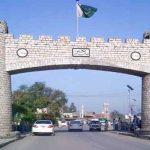 ISLAMABAD: Interior Minister Ahsan Iqbal has directed the Islamabad administration to extend deadline to the Faizabad sit-in participants by 24-hours in order to negotiate with the protesters to vacate the venue in accordance to the Islamabad High Court (IHC) orders.
Protesters staging a sit-in at Faizabad Interchange have until 10 AM today (Saturday) to vacate the key route, an order of the Islamabad High Court (IHC) — issued yesterday — states.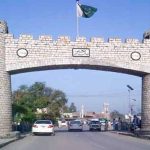 Contingents of the police and FC have arrived at the site of the protest to disperse demonstrators should they fail to meet the court's ordered deadline. Islamabad police are also in contact with Rawalpindi police for additional forces.
Police sources said that the city administration has asked citizens to move to secure locations and directed shop owners to keep the shops closed.
The administration has also closed all routes towards Islamabad for unnecessary traffic.
The IHC on Friday took notice of the non-implementation of its earlier orders that directed the protest at Faizabad Interchange to be dislodged.
Acting upon the court-set deadline, the district administration had set a 10-PM target on Friday for protesters to end the sit-in, which, as it turns out, was ignored.
Protesters have not taken the court orders seriously, Justice Siddiqui had remarked during the court proceedings, adding that the district administration has failed to use its powers.
"Freedom of expression does not mean that the rights of other citizens are usurped," he added.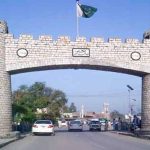 Justice Siddiqui maintained that the administration failed to play its due role in resolving the crisis and merely watched the spectacle unfold as a 'cricket spectator'.
Interior Minister Ahsan Iqbal spoke over the ongoing protest in Islamabad and said that there is no need to continue the protest as clause pertaining to Khatam-e-Nabuwat (Finality of Prophethood) has been restored to its original form.
"The protesters no longer need to protest as we have given them a bigger law than they asked for", he remarked, adding "the issue has been resolved".
All the parties came together to restore the clauses of Khatam-e-Nabuwat [Finality of Prophethood] to their original form, he said while speaking to media at Press Information Department on Friday.
The Senate on Friday passed the Elections Amendment Bill, 2017, related to Khatam-e-Nabuwat clauses for voters, after the National Assembly (NA) did the same on Thursday.
Two religious parties have been camped at the key route linking Islamabad and Rawalpindi for nearly two weeks in protest against the government's change, and then reversal, of the finality of Prophethood oath for lawmakers when it passed the Elections Act, 2017 last month.
They have demanded the resignation of Law Minister Zahid Hamid and other officials responsible for what the government termed a 'clerical mistake'.