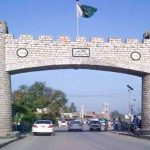 LAHORE: Lahore High Court (LHC) on Wednesday has issued subpoena to Federal Interior Minister Ahsan Iqbal to appear in court on May 7 in a case pertaining to contempt of court petitions.
Plaintiff Azhar Siddiq said that Iqbal criticized judiciary and used indecent language against Chief Justice of Pakistan (CJP) Mian Saqib Nisar.
He further said that Pakistan Electronic Media Regulatory Authority (PEMRA) had on-aired his speech despite ban.
He requested the court to launch contempt of court case against Ahsan Iqbal and ordered PEMRA to stop broadcast of such speeches.
The claimant also appealed to disqualify the interior minister under article 63, 64 and took back all the salary and other incentives from him that he received from 2008 to 2018.