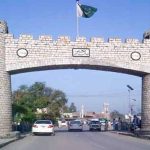 ISLAMABAD: Interior Minister Ahsan Iqbal on Friday said only the state reserves the right to declare jihad in an Islamic republic, and no citizen can issue orders calling for the killing of an individual.
Addressing the National Assembly, Ahsan Iqbal said that jihad announcements against one another in cities and villages will make this country a war zone.
Coming down hard on people spreading hatred via social media, he warned that the government will take strict action against such elements under the cybercrime laws.
Ahsan Iqbal said no individual has the right to question the faith of public office holders who have taken the oath and signed the declaration of Khatam-e-Nabuwwat.
Earlier on Monday, the government faced a storm of criticism over an amendment to the Elections Act 2017 which ended up affecting a clause regarding Khatam-e-Nabuwwat (finality of prophethood). The clause was restored to its original form on Thursday after wave of protests by the opposition parties and various religious groups.