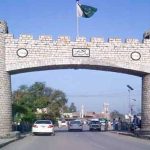 ISLAMABAD: Minister for Planning, Ahsan Iqbal has said Pakistan Tehreek-e-Insaf should not make China Pakistan Economic Corridor controversial as it is purely a national mega project and beneficial for entire country.
Talking to official TV channel, he said, he had already briefed on CPEC in all parties conference and parliamentary committee in which PTI members were also present and they expressed their satisfaction on it.
The Minister said the reservations of Khyber Pakhtunkhwa government will be removed.
To a question, Ahsan Iqbal said it is wrong perception that the government was constructing dams only in one province as Dasu dam is being built in KP which help in meeting the power crisis in the country.